---
---

 Manufacturer: Essef Décors Muraux / Pattern: No. 76.14
Something a bit unique this week. A 1925 watercolor painting that became the model used by Essef Décors Muraux to create the wallpaper No. 76.14.  Sadly, this paper is no longer available (and the manufacturer is out of business as of 2006), but can't you see it covering the walls in a country house powder room?
If we can't have it all over the walls, here is the next best thing: the original watercolor for sale via Morateur Galleryin LA.
---
---

Manufacturer: Minikani Walls / Pattern: Peacocks
A special thank you to our friend, Leslie (Interior Design industry social media guru…and the person behind the famed twitter handle @tkpleslie) for pointing out this incredible wallpaper on Stacey Sheppard's Blog.  How increds are these HUGE retro vibe peacocks by Paris based company, Minikani Walls?
In addition to the graphics of this paper, we're especially smitten for two more reasons…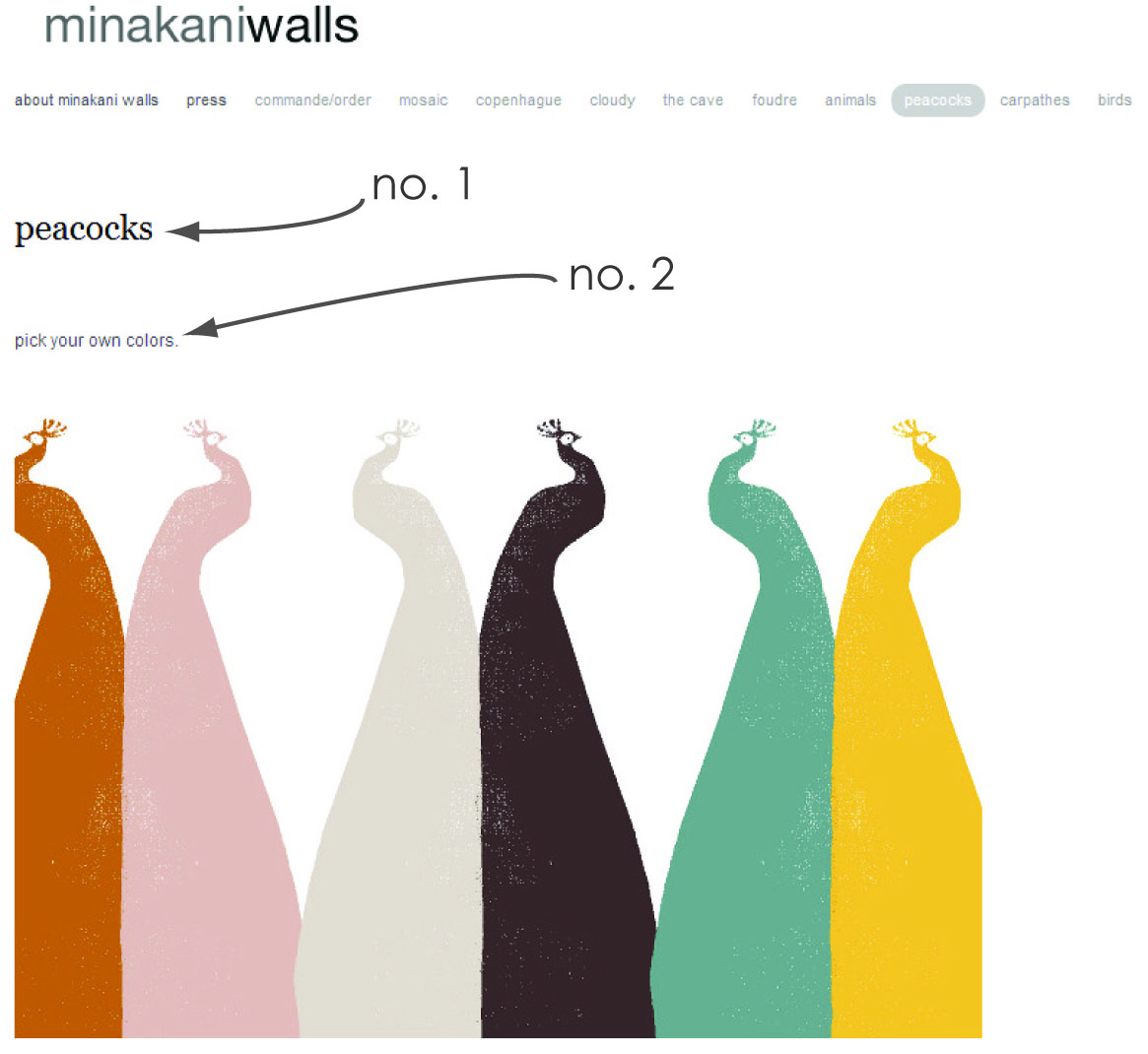 Pick your own colors! Custom colored, over-scaled, fresh take on a peacock motif? Yes please!
What colors would you do? Multi? two repeating?
Bravo, Cecile and Frederic Bonnin Figuette of Minikani Walls! See their other showstopper patterns here.
---